My client related his experince in a Scrum training class he had attended a year previous. "I just kept staring at that backlog, anxiously waiting for them to come back to it. How did it get there?".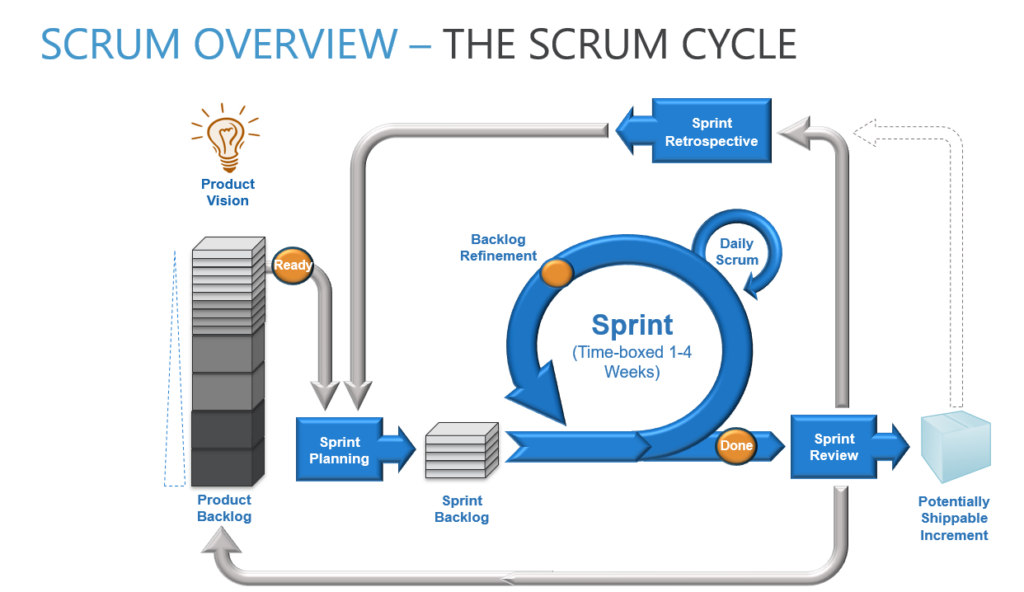 For the most part, every conversation about agile workflow begins with the assumption that a magical, "ready" backlog already exists. It was like we started the conversation about Scrum: The Movie by walking in during the middle of the third act.
So where does a backlog come from?
My insightful client in the opening of this post is of the mind that the practice of User Story Mapping (as proposed by Jeff Patton) is a good approach to take. That sounds like a great idea!
After working in the Agile space for as long as I have, I tend to apply an agile lens to many organizational aspects of my everyday life. For instance, any time we have a big thing to accomplish at home, I put my family through the process of building a big board of necessary tasks, and we work together to prioritize the work.
Because of the physical constraints of the piece of furniture I use to build this list, it doesn't generally resemble Jeff's vision of a story map, but it is definitely in the same gene pool. To reconcile this, I decided to take my most recent family event board, and build it like a story map.
What follows is basically a blow-by-blow example of the process we went through to create the backlog.
The project in question is probably one you are familiar with. We had some vacation time at the end of the year, and had a bunch of things we needed to organize, including hosting a New Year's Eve party.
We'll begin our journey with a blank board and start with the very first sticky note we wrote…
I grabbed the green sticky pad and wrote "Screech Tape" — because I had just remembered that we had finished the last roll of 2-inch wide clear tape that should go into the tape gun (the "screech", named for the sound it makes when dispensing product)… and then I remembered that I didn't know where the tape gun even was. I grabbed the pink pad (research) and wrote "Find the Tape Gun". I took the Yellow pad and wrote "Setup Tree", then decided I might want to break up the different steps in setting up the tree (lights, ornaments, garland, star, power, etc…), so I grabbed a blue sticky and wrote "Tree"… which is now a big story encompassing multiple tasks.
Becky reminded me we needed milk too, then I remembered dogfood… oh yeah, and we needed to get a few Christmas gifts for the nieces… I made another blue sticky to represent "Shopping", and created some more green tasks for the various things we needed to go out to buy.
Hmmm… what else do I want to do with myself over the next couple of weeks? It would be nice to finish repainting the walls of the wine cellar (closet) downstairs, to enable the project "Make New Wine Cellar Shelving"… Let's be honest, that's going to be a nice-to-have.
But thinking about the basement, reminded me that we still hadn't cleaned up the fur-explosion that followed Kody's pre-thanksgiving bath. And that was because use of the shop vac was impedimized by actually cleaning out the shop vac following the garage cleanup after Halloween… Stickies now appeared for "Clean Shop Vac", "Vacuum Shoppe", "Bathe Rory", "Vacuum Shoppe (again)"… I put "Clean Shop Vac" diagonally on the board, as it was a blocker for the other tasks.
The map grows quickly.
We soon remember that we're not just putting up the tree, but we have to decorate the fireplace mantle, and the main staircase. We add blue cards for each of those. "Oh, don't forget the tree skirt!"….right. Another task card is added to the Tree story.
I like laying out (scrum) task boards as horizontal swimlanes, with a story on each row (lane), with the individual tasks that make them up lined up off to the left. This is more of an after-state from a story mapping process. It is better utilized at the sprint level as you coordinate work to be tackled in a given iteration.
To be continued…